SUSTAINABLE TECHNOLOGY THAT MEETS OUR CUSTOMERS NEEDS

Sustainable
building
Indoor Heating Management
Heating with the modern infrared panels from INFRAPOWER and for cozy warmth. Infrared heaters are particularly suitable for the replacement of storage heaters and conventional convectors in existing buildings as well as in new buildings in combination with a photovoltaic system. Due to the low investment costs and the efficient operation, infrared is becoming more and more the heating of the future for these applications.
Heating with a conventional heater will warm the surrounding air. Infrared heaters, on the other hand, emit heat radiation. This radiant heat heats furniture, floors, ceilings and walls. This achieves a faster well-being. Also, this type of heating is more direct and saves heating costs. By using an intelligent control, the desired room temperature can be adapted to the specific needs.
Versatile use of infrared heaters
Infrared heaters are suitable as central heating in new and old buildings as well as additional heating to an existing heating system. The high efficiency of the INFRAPOWER infrared heater ensures maximum efficiency and a high radiation and low convection rate. Due to the wide beam angle of 130 ° almost the entire room is directly detected. The installation should ideally be done on the ceiling or on a wall without any obstructions.
Indoor Climate Management
Cool and heat your home using renewable energy and hybrid solutions
Whether you're renovating an existing building or build a new one, we have the solution for your heating and cooling needs. Our air-to-air heat pumps are easy to install and are ideal for replacing old, inefficient systems. The flexible units accommodate any floor plan and their energy efficiency ratings satisfy all green building requirements. For additional or quicker heating, we recommend the combine our air-to-air heat pumps with our infrared heaters for maximum comfort.
To achieve an optimal result, INFRAPOWER maintains the highest standards of energy efficiency and flexibility to deliver the best indoor climate quality. To attain clean indoor air, Infrapower ensures its ventilation solutions are seamlessly integrated in a total heating solution consisting of a heat pump and infrared heaters. This means we reduce the number of individual systems and independent suppliers to deliver one complete "Heat Ventilation Air Condition" system.
To create the perfect indoor climate, the following components considered: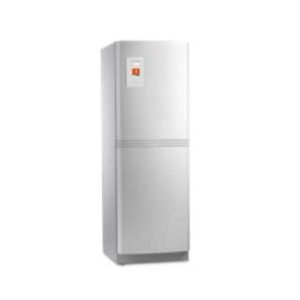 Ventilation: ensures the provision of fresh air
Energy recovery: recovers heat and moisture from outgoing air
Air processing: heats or cools incoming fresh air to maximise comfort
Humidification: optimises the balance between indoor and outdoor humidity
Filtration: removes dust, pollution and odours from the air
Warm water is a matter of course today. Tailored solutions from INFRAPOWER offer good comfort, exceptional quality and efficient equipment. For a high environmental friendliness and environmental balance speaks in the electrical hot water preparation with short lines.
Decentralized water heating
Solutions for efficient DHW heating are divided into centralized and decentralized concepts. In the case of central hot water preparation, the good efficiency evaporates all too often due to the long supply lines. This disadvantage is systemic. But even the CO2 emissions is worth a comparison. The decentralized water heating performs much better than generally assumed.
The actual energy efficiency often only shows up at the end of the year. Because many cost factors, such as the hot water circulation pump in the central system, then appear in the final bill. They are rarely recognized as hot water costs. Taking into account the hidden cost drivers, the decentraized electrical hot water preparation often performs better. Additionally, the decentralized electrical hot water supply offers even more advantages, because it is virtually maintenance-free and allows easy and consumption-based billing.
Smart Building Management
Control your energy consumption and running costs
Whether you are looking for a solution for your home or for your business, we offer a variety of user-friendly systems that will help you take control of your climate and provide optimal comfort.